AFFORDABLE

PRICES

FRIENDLY

& TIDY

WORK

GUARANTEED

LATEST

TECHNOLOGY

REVIVE YOUR FLOORS IN CLAPHAM, SW4
Down the centuries, the natural wooden floor has been a sturdy and beautiful asset to all kinds of properties.
The most practical floor surface, easy to maintain, meriting due care and attention.
So if your floors
- whether located in the home, shop, restaurant, school, bar or office
- are showing the ill effects of feet and time, from dull to scratched and damaged, call on the modern solution.
Have them transformed within a few days with floor restoration from the specialists.
Choose Floor Sanding Clapham for all floor repair and resealing in .
From hardwood boards to parquet and mosaic blocks, we'll draw on our twenty years in the trade to bring your floors back to tip-top condition:​
Dust and disruption? Put your mind at rest. Our cylinder machines do a job that is virtually
dust free. And with flexible working - at weekends or even overnight - we can complete it to suit your domestic or business schedule.
​ So call us today for your free assessment. You will get the best advice - and a new floor completed to the highest standards with only top quality materials.
Floor Sanding Clapham - for floor repair and restoration.
Clapham – beyond the common
The recent gentrification of the area is a circle back to the time when it became popular as an elegant country retreat for city merchants. Their impressive Georgian and Regency villas still enhance the common.
In one such lived and died Sir Charles Barry, architect of the Houses of Parliament, as did Samuel Pepys (in a previous house on the same site).
Queen Anne houses still survive in Old Clapham, while Holy Trinity Church is associated with the Clapham Sect - a group of people who met from the late 1700s onwards to discuss social problems and particularly how to fight to abolish slavery.
LATEST NEWS, RECOMMENDED ARTICLES & TIPS
How to protect your wooden floor from moisture

As wood is an organic material, it reacts to the environment in which it is kept. If you aren't very careful, wood will quite easily absorb or lose moisture depending on the conditions in its surrounding environment. If it is quite humid, the wood will gain moisture and swell up, whereas if it is in quite a dry environment, it can shrink. As much as this is a completely natural occurrence in wood, it can play havoc with the appearance and structure of a wooden floor. Fortunately, however, there are steps that you can take to protect your prized wooden floor from moisture.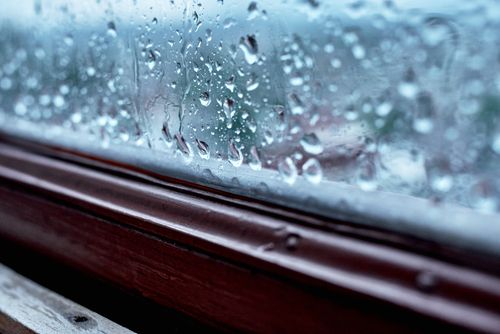 Controlling humidity and temperature
It is important when you are trying to maintain a wooden floor that you try to keep a consistent level of humidity and temperature within the rooms. This is even more important if the floor in question is on the ground floor of a property as they are more prone to soaking up water from the ground below. The National Wood Flooring Association recommends that keeping humidity levels between 35 and 55% is best for wood floors. If the humidity level exceeds this, the excess moisture in the air can lead to the wood cupping. An easy way to keep excess moisture under control is to add a dehumidifier to help remove this extra moisture from the air. 
Temperature fluctuations aren't as damaging to wood as humidity is. However, as with many materials, when heated it can expand, and when cooled it will contract. If this occurs regularly over time, this can weaken and damage the structural integrity and appearance of your wooden floor and so it is advisable to keep the temperature as consistent as possible.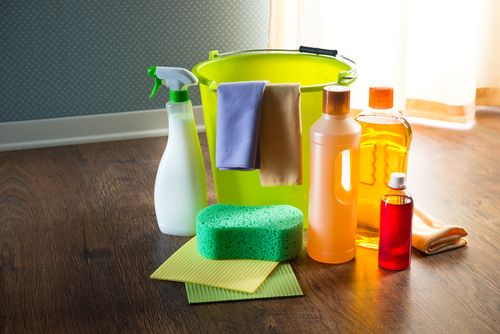 Keep up general maintenance
As well as controlling the humidity and temperature, keeping up general maintenance of your wooden floor will also help to protect the surface from moisture. It is strongly advised that you should sweep wooden floors as regularly as you can to prevent any staining or accidental damage. Clearing up liquid spills as soon
as you can is also recommended to prevent any liquids from soaking into the surface of the wood.

In the long-term, it is recommended that you clean the floor monthly with a suitable cleaner and apply a maintenance coat once every 3 to 5 years. It is also advisable that wooden floors are sanded and refinished every few decades to help keep your wooden floors
 looking their best in the long-term.
Before & After